Buckhorn overlook to Vigne Camp 18.2 miles, 699' of Elevation Gain, 2,077' of Elevation Loss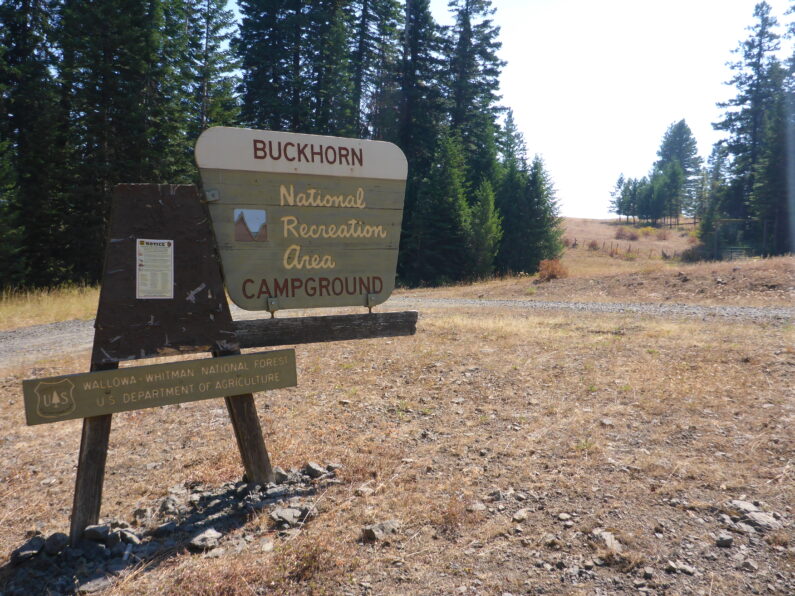 Leaving town is always hard, especially when you know the smoke conditions are only going to get worse.  The 4 of us took our time in Enterprise, we had a nice big breakfast and hit the local Subway for a lunchtime foot long, pro-tip the best sandwich to hike out of town with is the Italian BMT as it holds up well in a pack.  Around 9:30 am we all loaded back up in the Van and bounced along the road back up to Buckhorn Overlook.  An hour and a half later and Ron said goodbye as headed down the road to where we would camp that night.  Ron had spent some time mapping out a route for us that avoided the original route which would have taken us along a busy gravel road with little shade.  The new route used a series of smaller gravel roads that wound through the forest upon the rim.
Even with a late start, we weren't concerned about making our miles, we had stored most of our gear in Ron's van and were traveling light with just our essentials, and given the easy terrain and road walking, we knew we could make some good time.  The road walking was lovely we saw a few cars but a few of the roads had been decommissioned and were more trail-like than road like.  We walked casually chatting and playing the mileage game of how fast we could make the next mile, coach FeMike kept us on the pace all day long.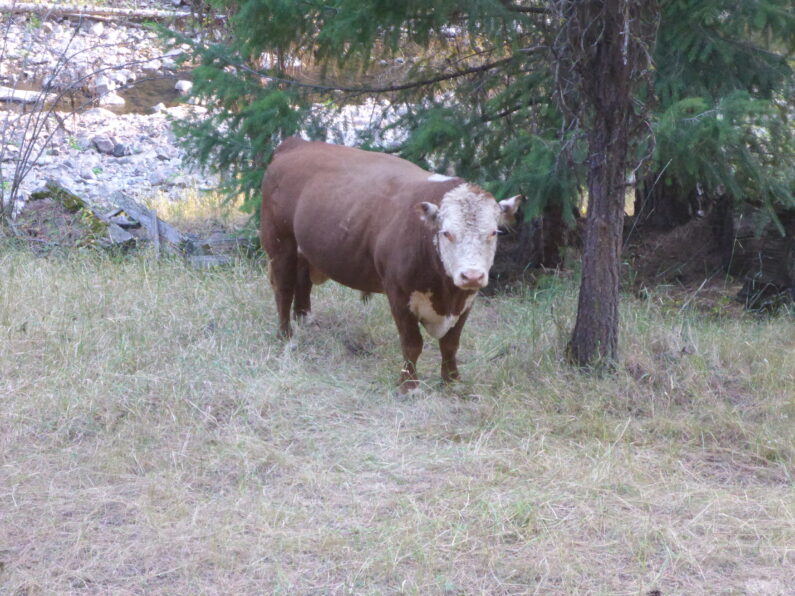 We took a short lunch break around 2 pm and sat in the shade munching our sandwiches and chips.  A few cows looked on at us as we walked by, those large bovines were a bit shocked to see us out there.  I did notice that the forest had signs stating, "Wildlife Tree" and "Old Growth Forest Beyond this Mark". It was great to be walking in a forest and get to see some of the old-growth in the area.  As we were into the last 5 miles to camp, we came around a turn and saw Ron on the side of the road.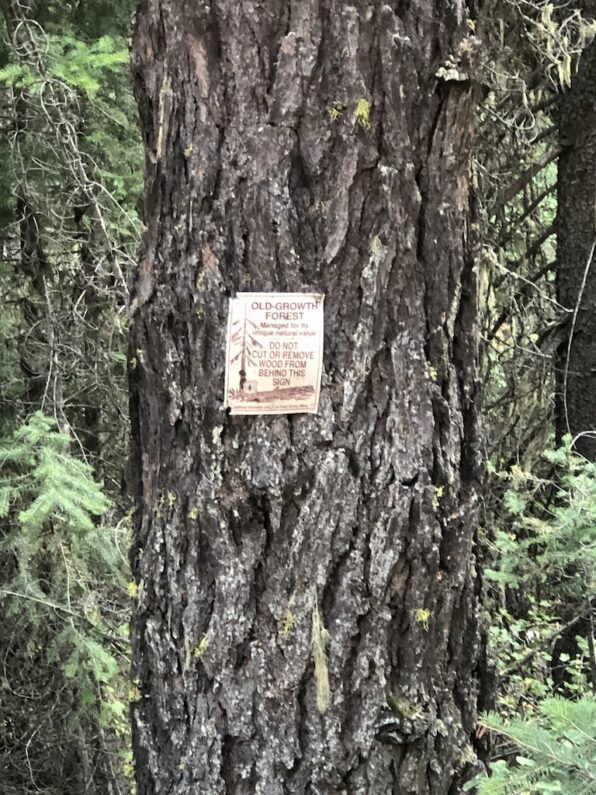 We stopped and snacked on some veggies from the fridge, drank a few cold Gatorades, and chatted about the day.  While we were there FeMike dozed off for a quick cat nap, can't blame him a quick nap is one of my favorite luxuries when hiking.  We decided to knock out the last stretch and meet Ron at camp.  We rolled into Vigne Campground right before dusk, not too worn out and in good spirits.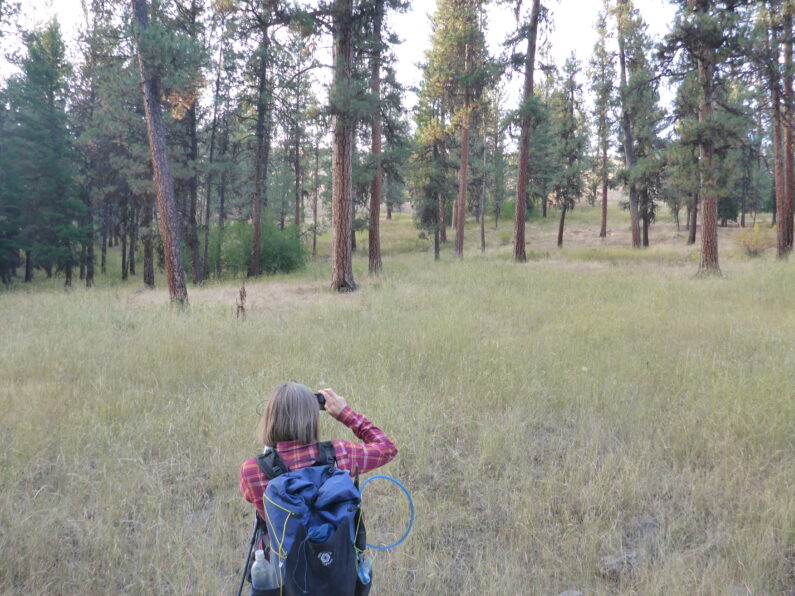 Ron had camp all set up with a large flat area on soft grass for us to sleep, a table and chairs ready to lounge in and he whipped up a great eggplant parm dinner and garlic bread for us all to enjoy. As we sat around sipping beers the 3 of us sat down to the tedious task of sorting our final boxes and food bags for the next leg to Troy. The plan was to head out and let Ron get back to town, he said he was going to hang in the area until early Sunday to make sure we made it through Joseph Canyon before taking, but because of the terrain and lack of roads we probably wouldn't see him again. Besides loading up our packs with 3 days of food, we also had to make sure our resupply boxes for Tollgate were in order. The plan was for Ron to drop these for us at the Tollgate Inn Store on his way home, a bit out of his way, but hey he loves to drive.
After the chores were down the 3 of us crawled into our quilts for the night, I once again decided to cowboy camp out under the stars, but due to the smokey haze, I only saw a few of the brightest stars as I drifted off to sleep.