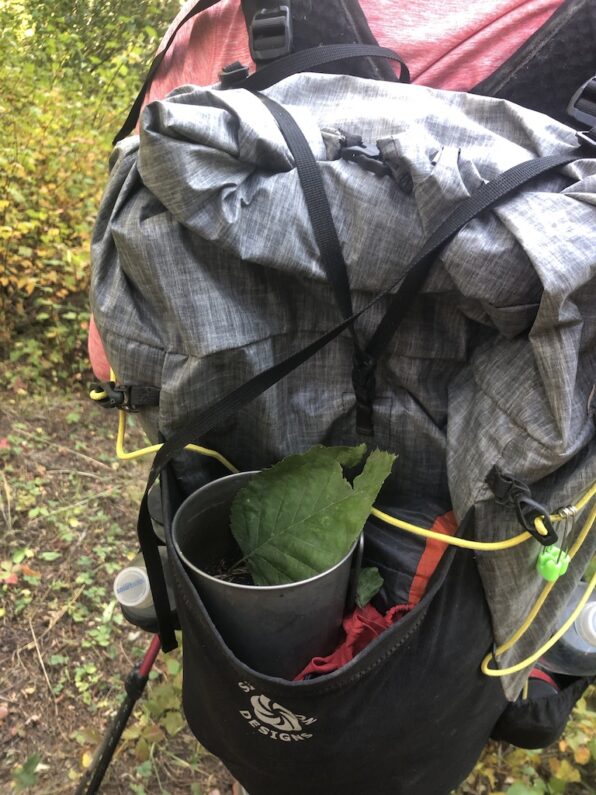 Cold Springs to PS Saddle Campground
Miles Hiked 22.1, Elevation Gain 2,552', Elevation Loss 2,221'
Today started with so much hope for easy hiking and trails, but alas that was not to the case. After an early wake-up, coffee, and quick pack up we loaded our extra gear in Ron's van and decided to use the opportunity of having his support to lessen our loads for the day. We parted ways with plans to meet at the Hells Canyon Overlook at some point that day and then we started down the dirt road. We then turned on what was a trail on our map, but the trail quickly became a series of defunct roads. We scouted down one of them, but it petered out, so we decided to try the one we were one, we chose poorly. In about a mile the road became a jumbled mess of blowdowns and brush, we tried our best to pick our way through it, reminding ourselves that as long as we made forward progress, we were ok.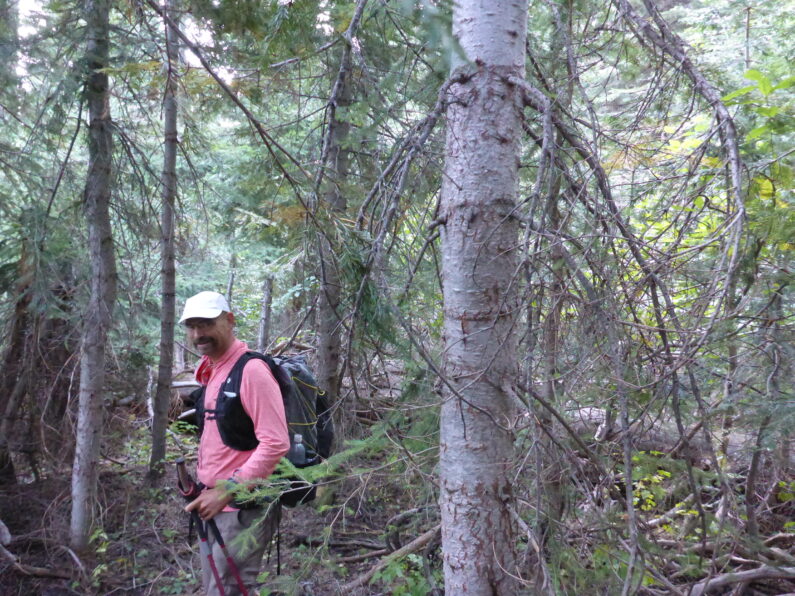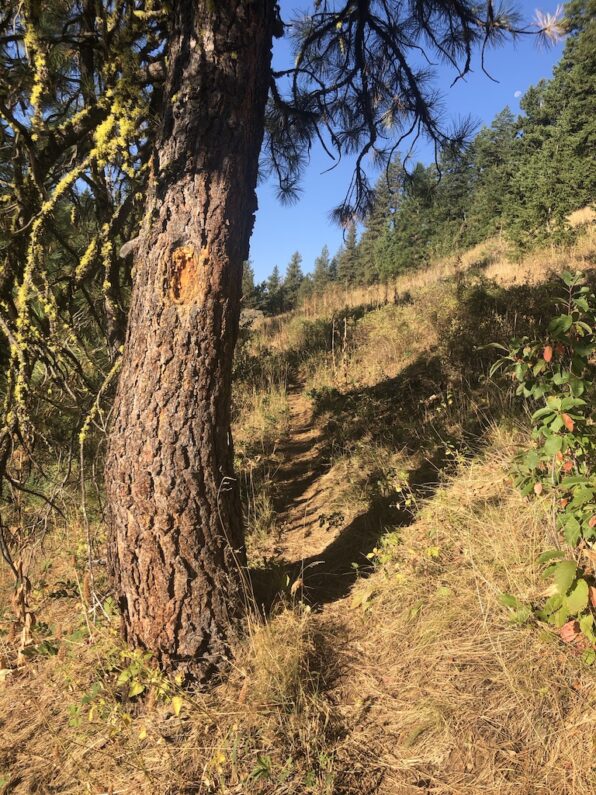 After what felt like hours of climbing on a jungle gym we finally found a trail, and it was a good maintained trail and even had cairns marking the way, hooray. We hiked along for about a mile and then checked our bearing and realized we were back tracking to Cold Springs where we had camped, bugger. We turned around and followed the trail the other way, it was pleasant, and we made fantastic time. The trail dumped us out on a paved road up to the Hells Canyon Lookout. We walked the pavement waving to cars as we climbed up and up to the overlook on the rim.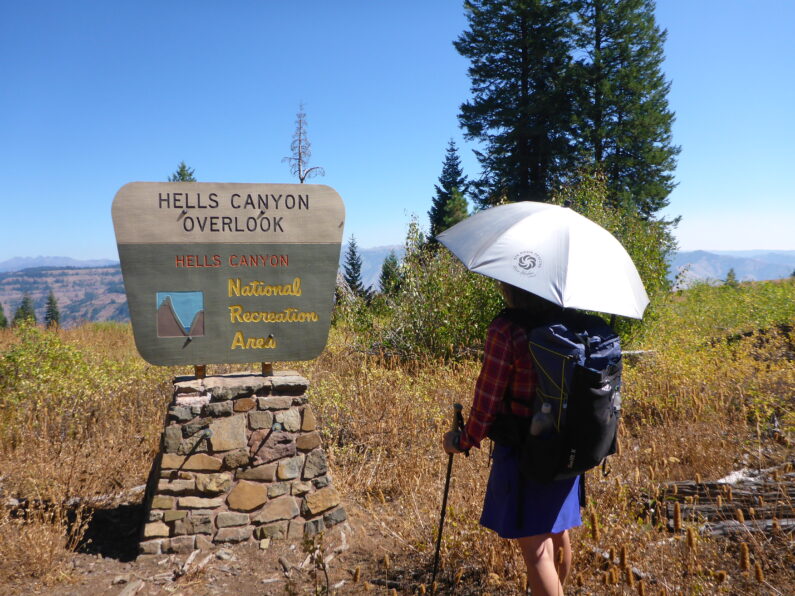 We arrived at the overlook right at the heat of the day, there was no shade but there was a privy to use and a fair amount of tourist. We sat in the shade of the van and enjoyed cold sodas and Gatorade, we raided Ron's fridge for sandwiches and veggies and then snacked on bars and trail mix. While there we started to talk to some tourist who were into ultra-light backpacking, after going through a pack fitting of our packs, and showing them our umbrellas, they tried to buy them off us, ha! After a way too long of a break we decided to head out for the last 11 miles of the day.

We left the overlook and followed a series of well-maintained gravel roads along the rim of Hells Canyon. FeMike is also our hiking coach and he loves to see how much we can push our pace, so he set a goal of sub 20-minute miles for the rest of the day and the game was on. As we pushed our pace, we enjoyed stunning views of the canyon and forest, the road walk allowed the three of us to walk together and talk about life, and how we could solve the world's problems. We discussed music and history and when there was nothing left to say we let our minds wander and got lost in our own thoughts.
We rolled into camp just before 6pm, there was still plenty of daylight, but the gate on the road after the PO Saddle Campsite prevented Ron from going farther. So, we called it a day and set up camp, I opted to cowboy for the night as it was so pleasant out and I wanted to be able to star gaze at night. Today was Ron's birthday, so we enjoyed a nice night in camp cooking salmon and a steak for Ron, with fresh asparagus and salad. As the day turned to night FeMike and The Punisher turned in and I sat out with Ron enjoying the night sky and chatting, eventually my eyes got heavy and I turned in for the night.