CDT mile 1986,miles hiked 15.6
Sam knocked on our door at 7 am and brought us a thermos of coffee, man what a great guy.  We laid around getting caffeinated and at 7:30 went to the same bar/restaurant for breakfast, in case you had not figured it out Leadore only has one place to go.  For the next two hours we enjoyed a leisurely breakfast, apparently, we were on Leadore time.
By the time we were done we had to go get ready to go.  That meant packing, one last trip to the store for fuel and a soda and calling home.  By the time it was all said and done it was close to 11:15 so we loaded up to go.  As we said our goodbyes to Thermometer and started to drive away we saw that Sketchy, Veg, Zorro, Spirit, and Easy Strider had made it into town, but alas we were heading out to the pass.
Sam dropped us off and it was time to say goodbye to Dirtmonger for now, we are hatching up some possible plans for the late fall.  As we said goodbye it hit me while his hike is still a while to go, mine is rapidly ending.  Tatu-Jo sat by the trail today and counted off day and miles, he said yeah we'll be done in a month or less.  Man, how is this going by so quick can't I make it slow down? I wish I could but every day it gets a little cooler and nature is telling us to get moving because winter is coming.
This hike took me so long to plan and so much to sacrifice at home to make it a reality. I have thought about Canada and ending it often but now I am just going to enjoy the moment.  I am with good people and I know I have enough time to finish, so for the next month, I am going to focus on the day and live the moment  I am in, no reason to think about the end or the future it will happen.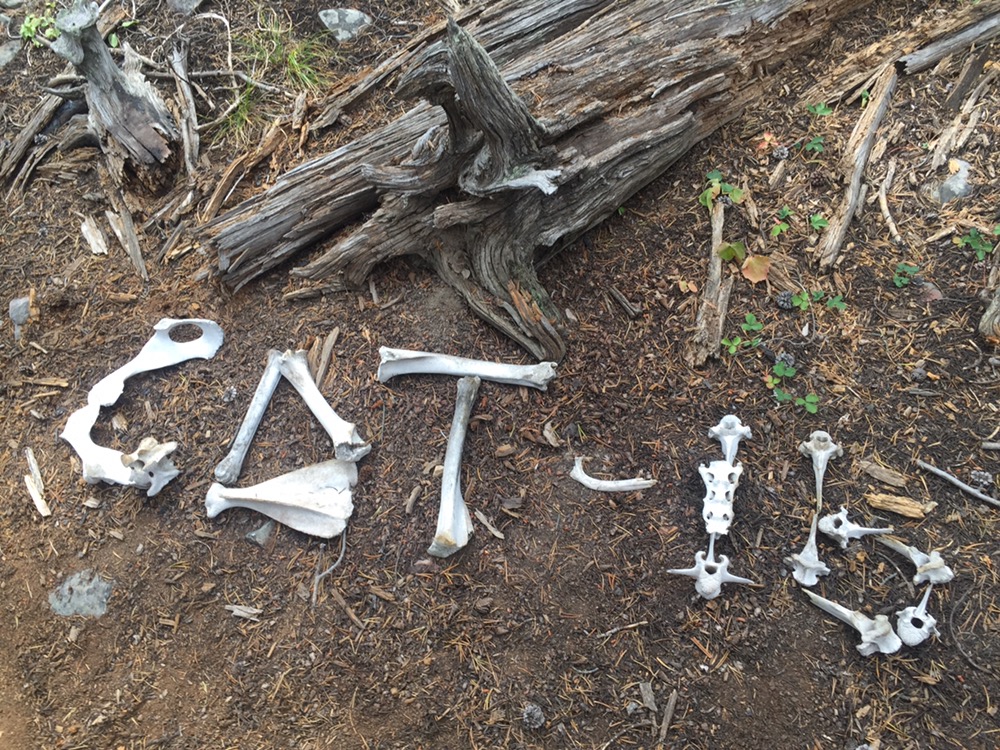 The hiking today, by the way, was nice without as much elevation as the last stretch.  We had some rain off and on but all in all, it was cool and we enjoyed walking in the cloudy shade.  Our camp is high on the divide and we were treated to the most amazing sunset.  I hung out with Charge by a fire ring without a fire and enjoyed his company as we cooked and ate dinner, man what a life I can't believe it's ending soon…