CDT mile 1197.9, Miles hiked 25.6
The morning wake up went smooth but as usual sleeping in a valley by a stream had everything as moist as rainforest.  I sat in my damp tent and sleeping quilt making breakfast and preparing for the day.  We had a big climb coming up, Parkview Mountain and at the top was an old fire lookout.

Maverick, Cheezy and I started out as a group, we chatted and joked and figured it's good practice for upcoming grizzly country to have Cheezy in the front and be talking, so that when we come down the trail bears will be alerted of our presence, plus who the hell wants to wear one of this obnoxious bear bells all day.
We crossed the highway which was the start of the climb, we ran into Double Shot and she told us Smelly Jesus was ahead. It's nice to have other thru-hikers around again, we are in no way a herd but having even the occasional fellow hiker seeing you is a nice treat.
The climb was steep and long, we followed a trail and then an old road which eventually gave out to a steep cross country that followed cairns.  We climbed for an hour an finally met the ridge line and headed for the tower.  There was a group of 4 from the USFS trail building team there.  There was a couple who were part of the team and they had met on the PCT during their thru-hike. The crew had just packed up a case of soda to provide CDT hikers with a little trail magic upon reaching the top, so I sat on the summit, overlooking RMNP drinking a Dr Pepper, life was about perfect.
We descend down to a nice open meadow walk, however, the wind was howling today and it was all I could do to stay upright.  We eventually hit the woods and found Maverick at the creek waiting for us.  We loaded up with water and food and set off for the final ten miles and big climb followed by a spectacular ridge walk.  All of us were wiped from Parkview mountain but we needed to push to the next creek for water and that was 10.6 miles away.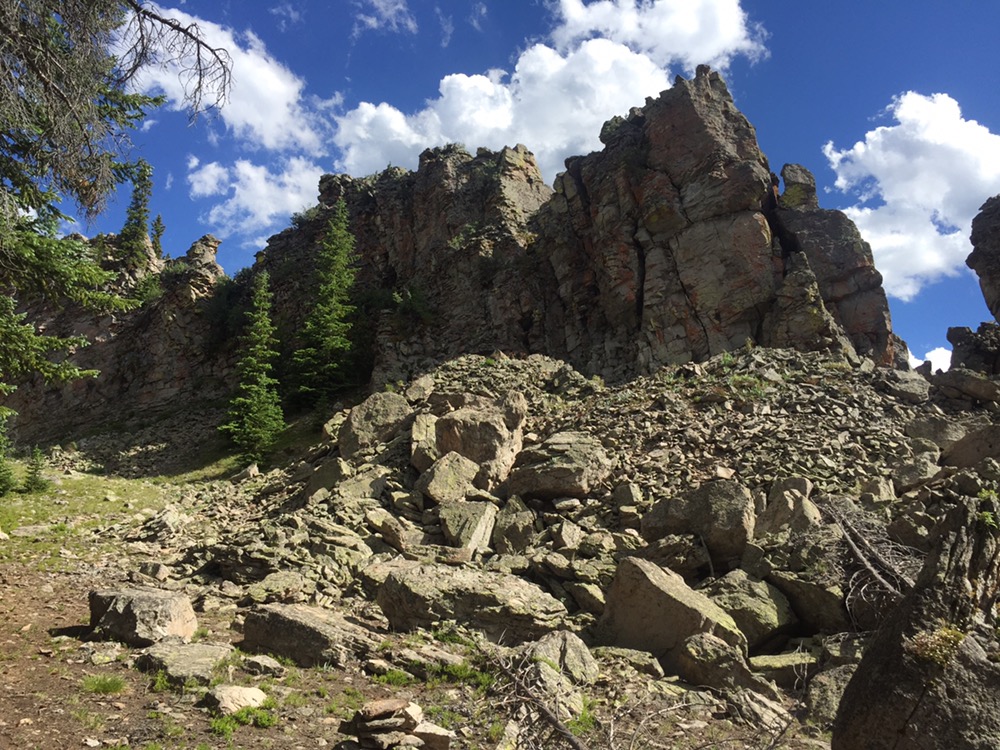 We pushed up the first steep climb only to see another endless ridge in our future.  We climbed for a few hours through amazing meadows soaking in the scenery and enjoying the sunset which was aglow thanks to the nearby forest fires.  Right at dusk we made the creek, heated water and set up camp.  Tomorrow we have less elevation and we are only 31 miles to the Rabbit Ears Pass and Steamboat Springs.