ODT getting to the trail
We headed out of town on Friday and made our way to baker city a short 5 hour drive in the Cr-v. Suzy had her battery replaced so the radio needed to be reset we had no idea though and by the time we figured out the code we had locked ourselves out rendering the radio useless. Fun when you have 3 in the car, not so fun for Suzy on the rest of her trip.
We had a pleasant night in Baker City, the super 8 was a lovely hiker hotel and the restaurant suggestion was good. I loaded up with a big old hand cut rib eye and loaded potato, washed it down with Agee beers and then passed out for the night.
ODT day 1 (10 miles)
The morning found us driving to Ontario, OR which proudly proclaims, "Ontario, where Oregon begins". We made our way down through the towns before turning down the Owyhee river road to the start. For 13 curvy miles we enjoyed watching people fish and the red canyon walls as we passed them. We pulled into the campground and spotted Mosey, Swept Away, and their cousin Randy with a spread of great food, and a pile of gear waiting to get loaded up.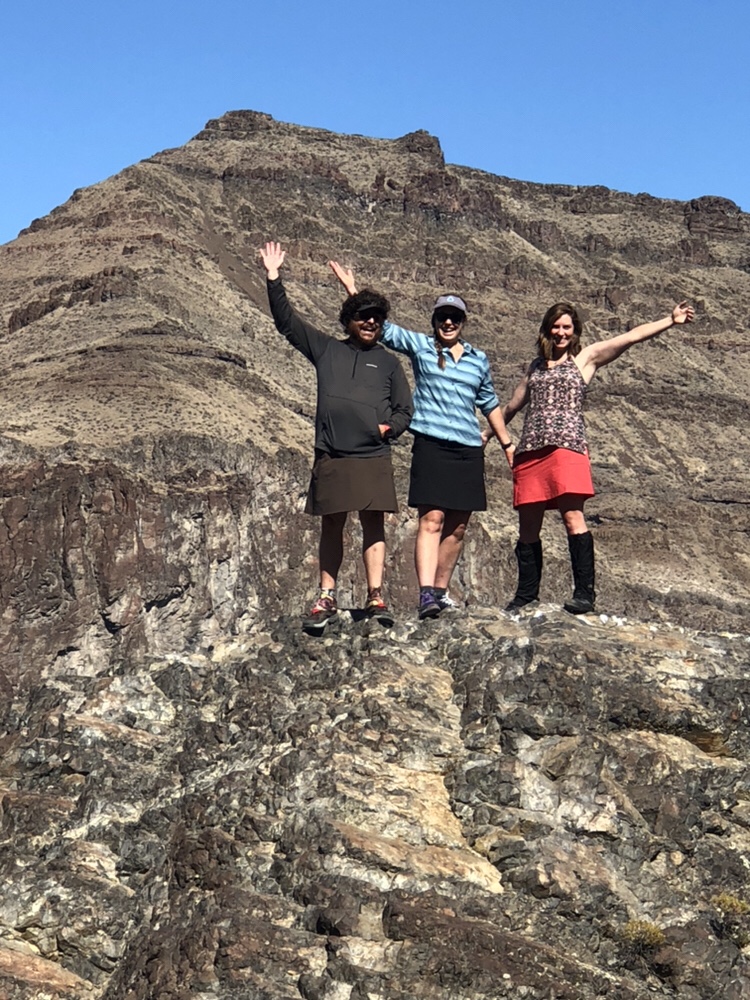 Swept away and I spent time getting her new pack from six Moon Designs all dialed. I took Karluk to the water and threw the ball so he could get some swimming in and burn off som energy. Then it was time to start.
The ODT official terminus is peninsula with a prominent rock outcropping. We climbed up top and felt like celebrities as Suzy, Mosely and Randy took a ton of photos for us. We went back to the cars said our goodbyes and started on the trail. Within I. Hour we realized we had made a wrong turn and we're on a road instead of bushwhacking up the drainage. We convoluted our maps and decided to hike to the top on the road and cut over to where the cross country route was to take us. We found where we need to be, found some shade and had a snack. A few hot sunny hour later we made the first spring and enjoyed some water with the cows. I realized I left behind a crucial part to use my tow Cnoc Outdoors bags as a gravity filter so I squeezed some water through my sawyer filter and dosed the rest with aquamira.
The rest of the day found us walking up and down some canyons getting a bit off course at times but then finding a way back to where we need to be. Finally after 17 miles we called it a day, stopped early and made camp. We are all cowboy camping in the the stars my favorite way to sleep at night. Tomorrow we have an early start and long day as we try to knock out 20-25 miles.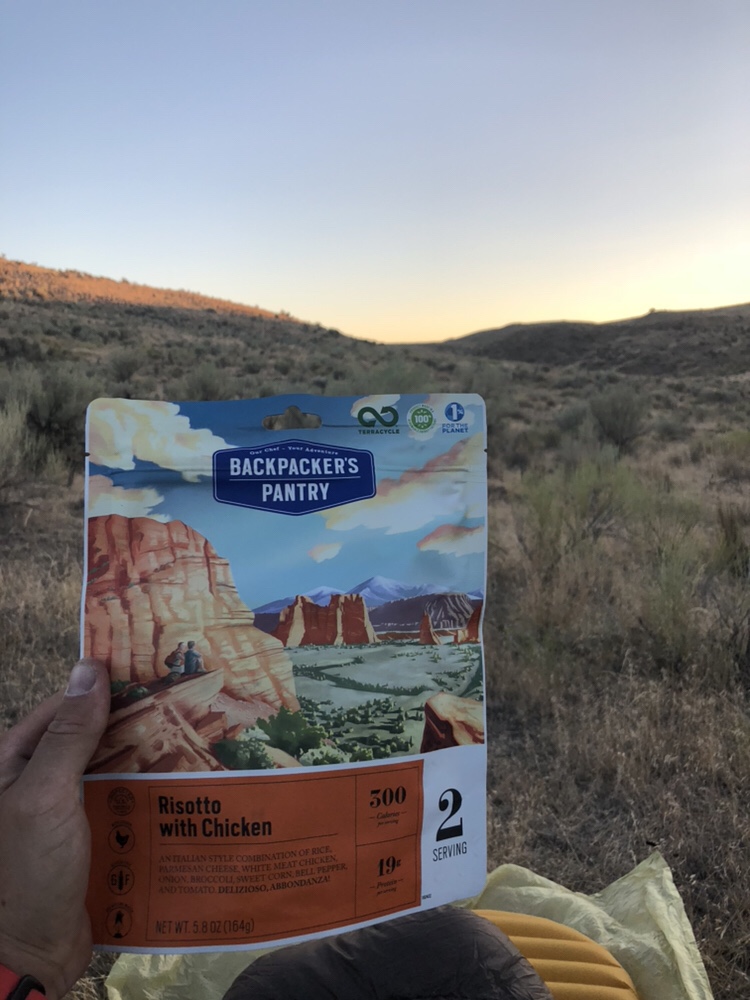 Overall I'm feeling great, a little sore but the pre-hike jitters are gone and I feel alive and happy to be out in the desert once again. I have missed the smell of sage and even the smell of cows since the Cdt. This area reminds me of the beaver head mountains along the Montana/Idaho border and Its great to be out here. Bonus the three of us are getting along great and all are relaxed and finding our trail groove. Now to just find some more electrolytes so I can stop my legs from cramping and get a good nights sleep