It's been a while since I got to go take a long walk in the wilderness and let my thoughts wander free.  Well I guess not that long I did go hike the Trans San Diego County Trail back in January which was a blast, but I was only gone for a week and it left me longing for more.  For the past few years, I have had my eye on hiking the Oregon Desert Trail, which is a newer route here in my home state.  Ever since I followed along Sage Clegg on her pioneering hike and bike across the state I have dreamed of someday hiking this route. Over the past few years I have had a handful of other friends hike this trail and after much debate with Suzy, it is time for me to give it a go myself starting September 1st.
About the Oregon Desert Trail
The ODT is a 750-mile route that makes a horseshoe through the eastern part of OR, the trail starts or ends depending which direction you go at Lake Owyhee State Park and ends outside of Bend in the Oregon Badlands Wilderness.  The trail passes through canyons, across desert landscapes and even crosses the Steens Mountains.  Along the way, I'll pass through small towns to resupply, visit some hot springs, and get lost in my mind as I pick my way across the landscape.
The ODT is the brainchild of the Oregon Natural Desert Association (ONDA).  My good friend Renee "She-Ra" Patrick is the ODT Trail Coordinator, you might remember her from my CDT Hike as "She-Ra" was kind enough to drive me from Albuquerque to the start of my hike in NM.  "She-Ra" and everyone else who works at ONDA is doing great work to preserve the desert of our state and you can learn more about the trail and their work by visiting their website https://onda.org/
Hiking Partners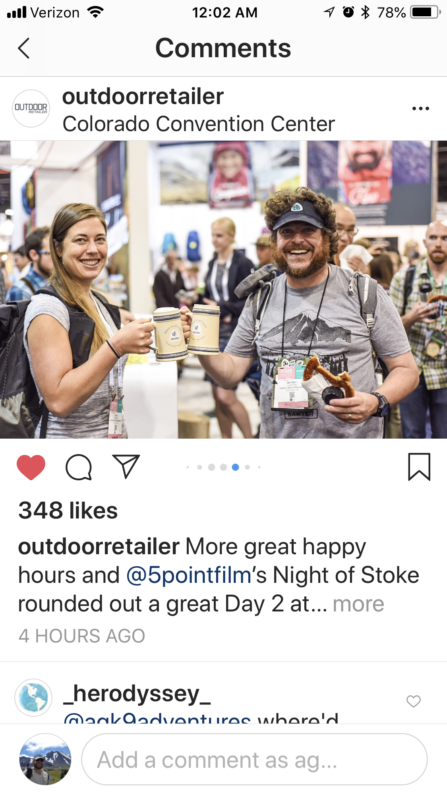 The ODT passes through a part of the country that has the lowest population density in the lower 48.  Being a bit of a social extrovert, I opted to have some company along this hike.  For the ODT I am going to be joined by my two friends Katie "Salty" Gerber and Katlyn "Swept Away" Pickett.  "Salty" and I have been planning this hike since about March and last weekend while at PCT Days "Swept Away" and I were talking and she decided to join us as it might one of the only hikes in the West without a major shutdown due to forest fires……we'll see though there is one fire in the Fremont-Winema National Forest that we are playing a wait and see game with if we'll be able to hike through the area or have to come up with an alternate.
Heading out with two people I have never hiked with before on such a remote and challenging route is a bit of a risk.  To ensure we could get along though we have talked a lot about our styles of hiking and made sure they matched, we are all early risers on the trail and tend to grind miles all day.  I also have the pleasure of spending a couple of days with "Salty" during the OR show in Denver in July and think we'll get along fine.  The biggest challenge for me is not overwhelming either of these two fine hikers with my verbal diarrhea and constant talking
"Wait, didn't you just change jobs?"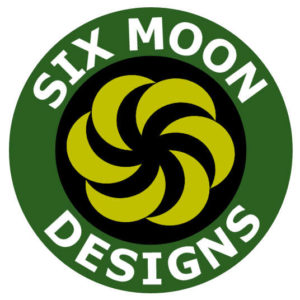 I did recently start a new job as the Sales and Marketing Manager at Six Moon Designs.  This company is fortunately owned by a fellow thru-hiker and with his blessing, I am going on this hike.  It will not only be a good time for me to get centered, so I can kick ass in my new role but also it is going to allow me to get intimate with our line of gear. It's nice to work somewhere that not only makes some awesome gear but also believes and sees the value in their employees hiking to stay relevant so they can come up with new ideas from actual in field experience.
I'll be carrying one of our Fusion 50 packs and DCF Deschutes Prototype tarp/tent that will be coming out in 2019.  The pack I am taking is a major change from the past few years, the Fusion 50 is a load hauler and that is a good thing because this summer has been the hottest in Oregon's history, so "She-Ra" told us to plan to carry up to 3 gallons of water at a time.
Ready to Go
On Friday my lovely wife Suzy and my faithful pup Karluk will drive Salty and I to the start at the Owyhee to meet Swept Away there.  It's a long drive 8+ hours, but we'll break it up with a stop in Baker City for a final night in a bed and a shower before hitting the trail.  I hope you'll follow along with me on my trip, not sure if I am going to blog every day or just break it up by each section between towns.  It's pretty hard to type every night on an iPhone and as any of you my followers know my editing skills, grammar and spelling are even worse than usual after I have hiked 20-30 miles during the day.
Anyway, if you want some humor during September stay tuned for some tales of the trail as I search the most remote parts of Oregon for a good Italian dinner and pints of ice cream.