CDT mile 1970.4, miles hiked 23.8


I jumped out of bed this morning it was brisk but I knew I was going to town and as a bonus I would see my buddy dirt monger there. I packed quickly and we set off in the dark. A few shooting

stars streaked the sky as we climbed up to the ridge. It was a wonderful twilight and we watched far away as the sun crept over the eastern mountains and the valleys below.
We stopped to strip off clothes and get ready for the warmth. The trail followed along the divide and then dropped us down only to place is at the base of elk mountain. The mountain was our big climb for the day, 1500′ and it was steep at times. We climbed away and about halfway up came across a small herd of animals. We weren't sure what they were they sort of looked like caring but maybe was just a group of teenage male elk.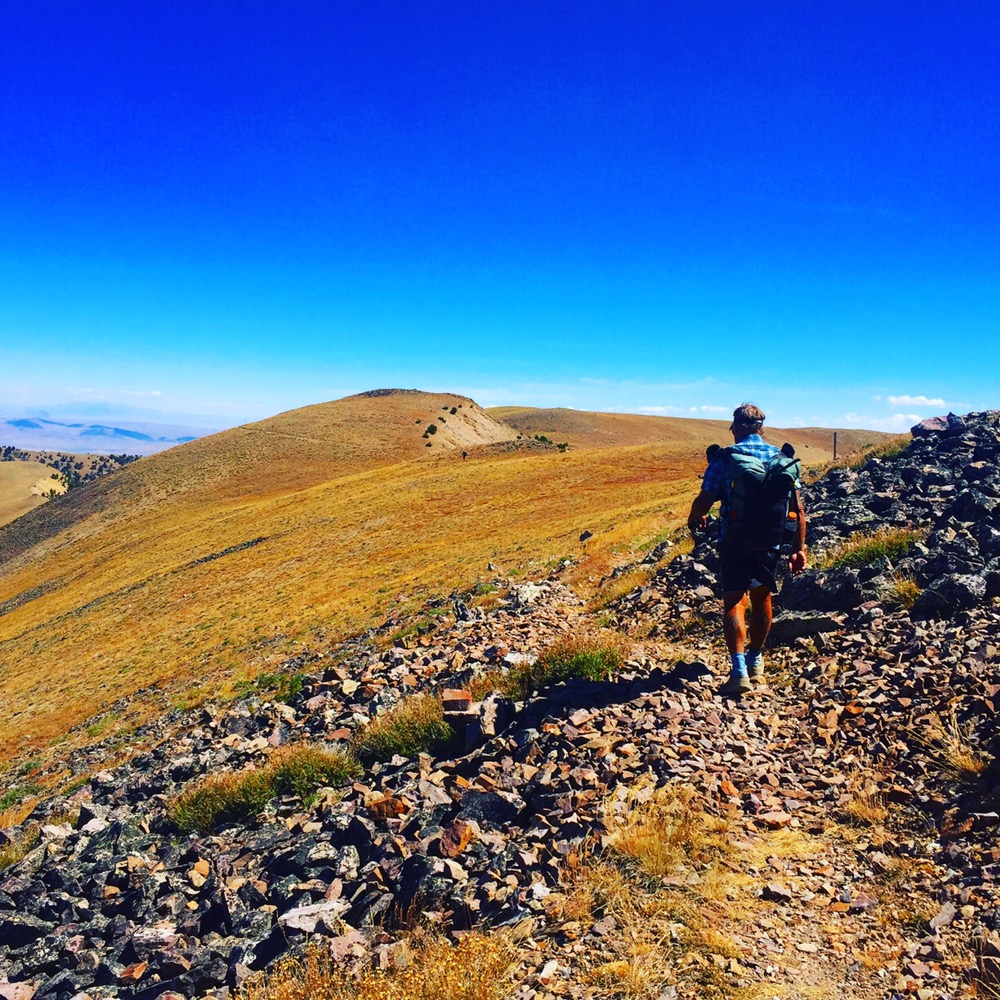 We finally made the ridge crest and Tatu jobstopped to see if he hit a signal, he did. So we called Sam at the leadore inn to arrange a pick up at 3:30pm. As we rolled the ridge and the descent, which actually had a ton of up and down, we got closer to pass. At 3:28pm we rolled down to the road, Sam was there dropping off 6 sobo's. Now anyone who is in Idaho heading south this late is a fool and will most likely get snowed out or not finish, unless you are Dirtmonger or legend and doing 40 mile days.
We jumped into Sam's truck and away we went to leadore. Sam is a great guy and his to and from trail service is great beachside bannock pass is remote with very little traffic so having a ride is huge deal. We asked Sam about some recent drama we saw on Facebook about the ride and what it cost, basically he told us this, "I do it for tips $5 covers my gas, $10 covers gas and some of my time, $20 makes me smile all day". Now granted this round trip is about 45 minutes to an hour for him, and you can fit as many hikers at once so it's a damn good deal.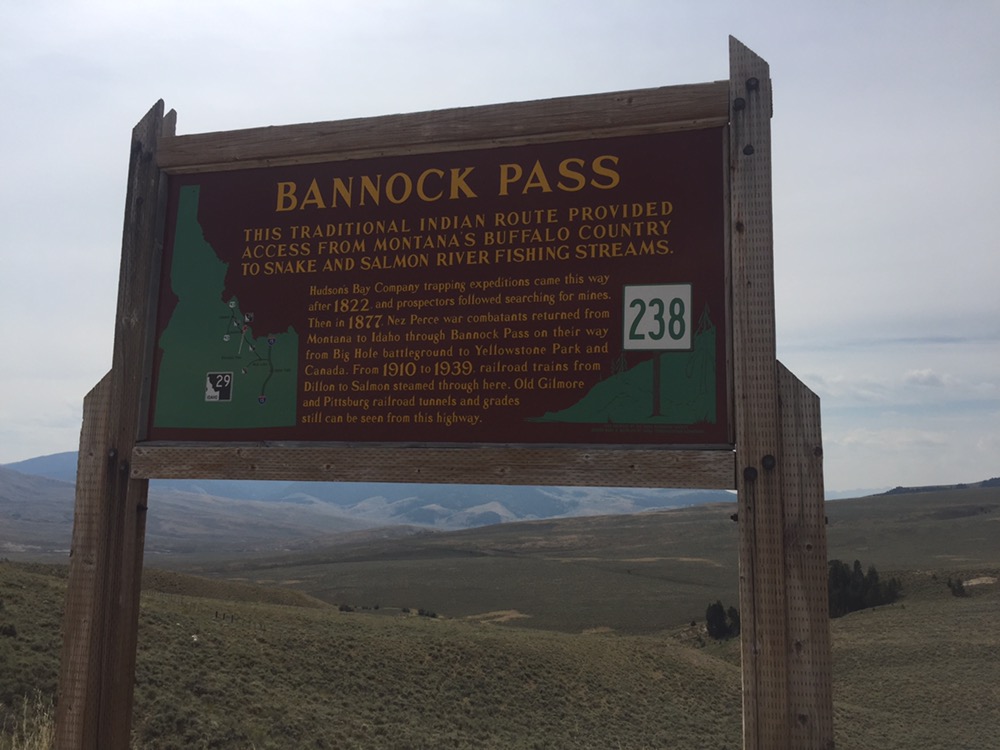 When I arrived my good friend Dirtmonger who is like a brother to me cam walking out and yelled "nerds". It was so awesome he was there we piped into the room and all states to catch up and hang out. We retrieved my many boxes besides my regular resupply Suzy had sent me new shoes and long underwear plus my alcohol stove to finish the trip. My brother don and his wife Julie sent me home made ginger cookies and few other treats, Shera sent me a box of awesome snacks, and my frowns space girls had sent me goodies too. Needless to say the boys and I crushed the cookies and then figured we better have lunch before sorting all the food.
We went to the bar and ordered drink for all and burgers, as the food came out we started to eat. All of a sudden Charge started to get dizzy and few faint. We got him some water but it didn't help he got all sweaty and his eyes went glassy. Dirtmonger and I held him from falling over and he went into a state of unconscious. We fetched a Gatorade and got him to take some sips. I ran to the hotel to fetch up rehydrating salts and by the time I returned he was alert and doing better. Man that was a hell of a scary moment and changed things for charge as he decide it was best to keep hiking with us to Darby.
After the scare we we t back to the hotel, drank beer, watched the okympics and caught up. Dirtmonger is a great guy who for the past couple of years had rough go at if. I helped him through the good and bad and we have become very close on life. To get over his troubles he worked his butt off all winter and is now out hiking for a year. It was great to catch up on trail and joke around and just have day to enjoy with minimal chores and no where to go. I think I needed to see him as much as he needed to see me.
We neede the day with another trip to the bar to have some fun and food. We drank beers and played pool. Our little Korean friend themometer was there and we brought him along and got him whisky. The little old guy has motored along the trail to this point, but now his time has come to an end, he is having leg problems and running low on cash so he told me in his own way it was time to go home.
Finally at 11pm we called it a night and went home to get some rest, well amongst the snoring and darting we managed to get some.